Ipoh, August 18, 2023 : In a remarkable initiative aimed at promoting environmental sustainability and responsible waste management, Biovisma Sdn Bhd joined hands with Majlis Bandaraya Ipoh (MBI) to organize a certificate handover ceremony. The event was graced by the presence of distinguished individuals including MBI Councilor Mr. Wong Kar Keat, MBI Health Director M Raman Maran, and Senior Public Health Inspector of the Public Health Division, Mr. Lau Tiong Fuie.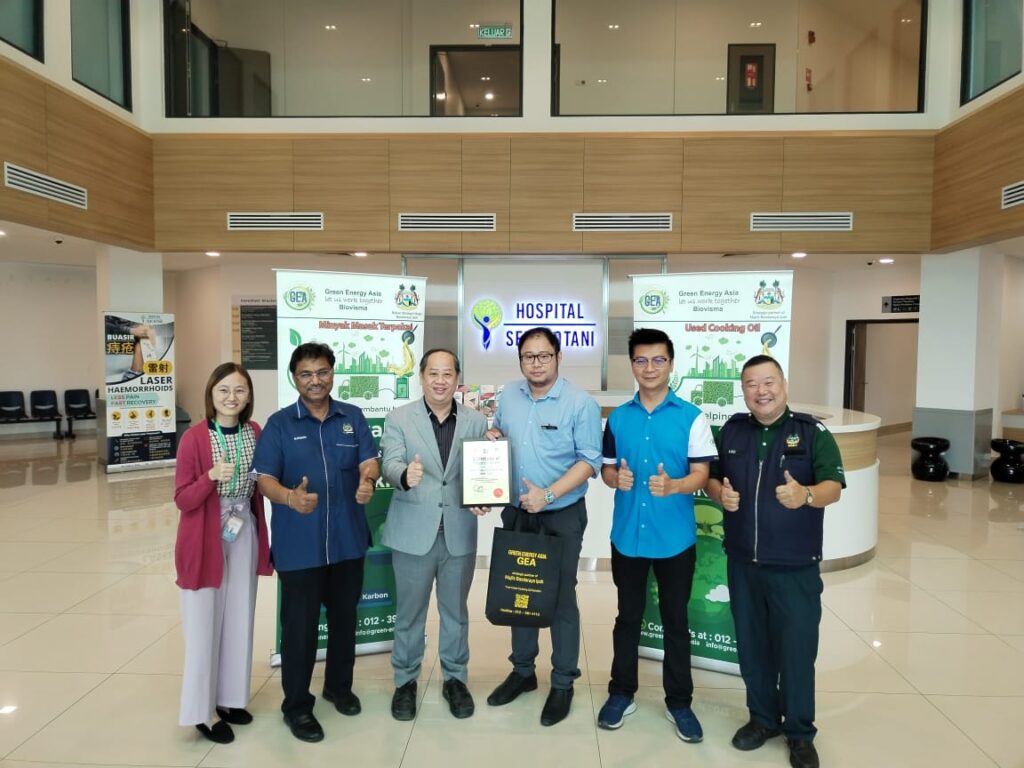 The prestigious event took place at the respective premises of the recipients, emphasizing their significant contribution to the cause. Among the recipients of the certificates of appreciation were Excelsior Hotel, STG Tea House Café, Hospital Seri Botani, Wonderful Creamery (M) Sdn Bhd, and PKH Enterprise.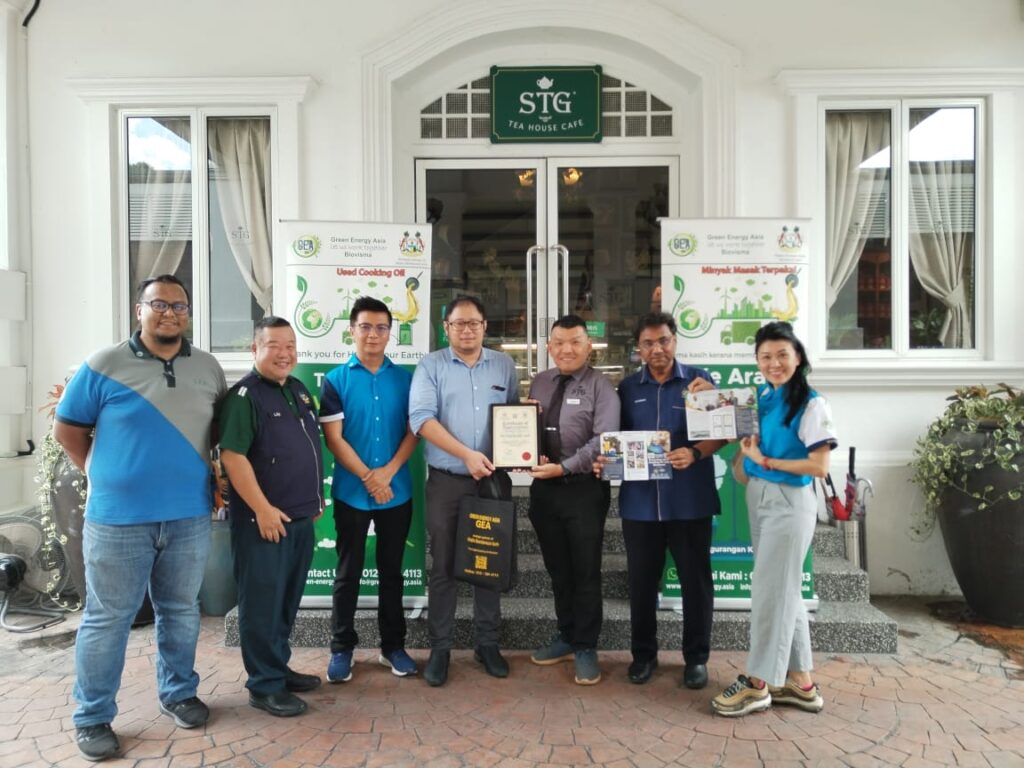 The primary objective of this ceremony was to acknowledge and honor the outstanding efforts and initiatives undertaken by these esteemed recipients. They have been diligently collaborating with Biovisma to ensure the proper disposal of used cooking oil, a step that significantly contributes to the earth's sustainability. Through Biovisma's expertise and strategic partnership with MBI, the used cooking oil is transformed into biodiesel, thereby reducing its harmful impact on the environment.
Furthermore, the certificates of appreciation issued during the ceremony also serve the purpose of aiding MBI in identifying businesses that are actively engaged in environmentally conscious practices by utilizing Biovisma's disposal services.
One of the central tenets of this collaboration is ensuring the traceability and controlled utilization of used cooking oil. By working exclusively with Biovisma, MBI guarantees that the used cooking oil is responsibly repurposed for biodiesel production and does not find its way back into the food chain, safeguarding public health and the environment. This approach also guarantees that used cooking oil is managed in compliance with regulations, entrusted to licensed and certified collectors such as Biovisma, rather than illegal operators.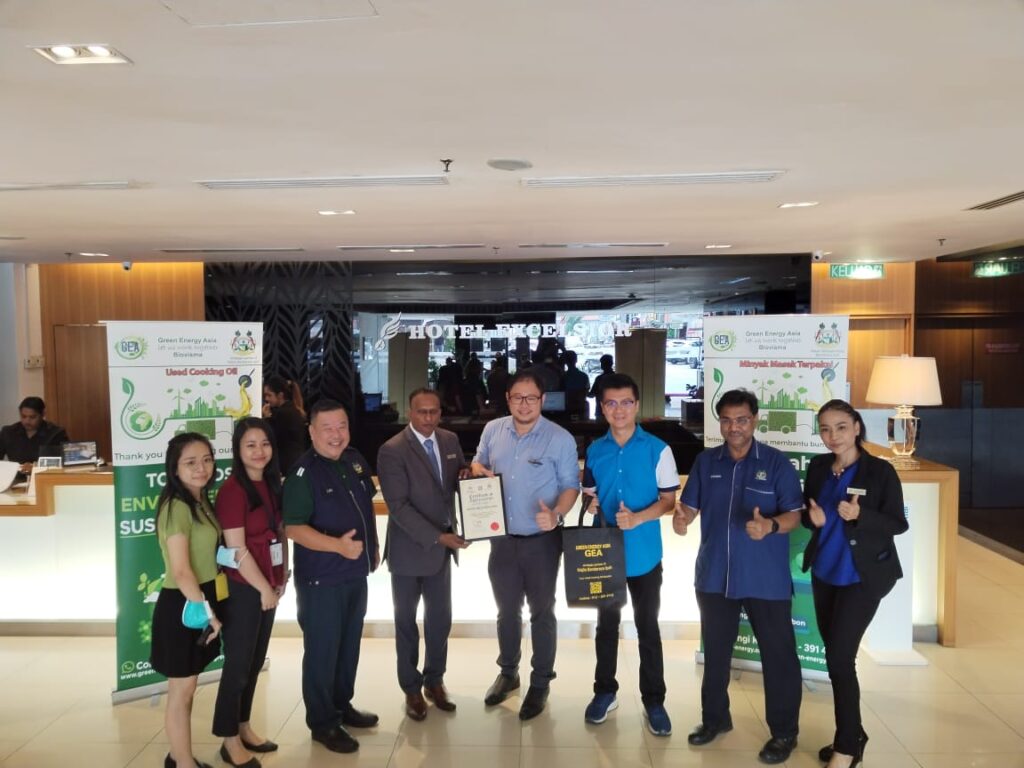 The ceremony commenced at 2:15 PM and concluded at 5:30 PM, celebrating the collective commitment to sustainable practices. Each recipient was personally awarded a certificate of appreciation by MBI Councilor Mr. Wong Kar Keat, symbolizing their vital role in preserving the environment for future generations. As a gesture of gratitude, Biovisma also presented recipients with thoughtful souvenirs.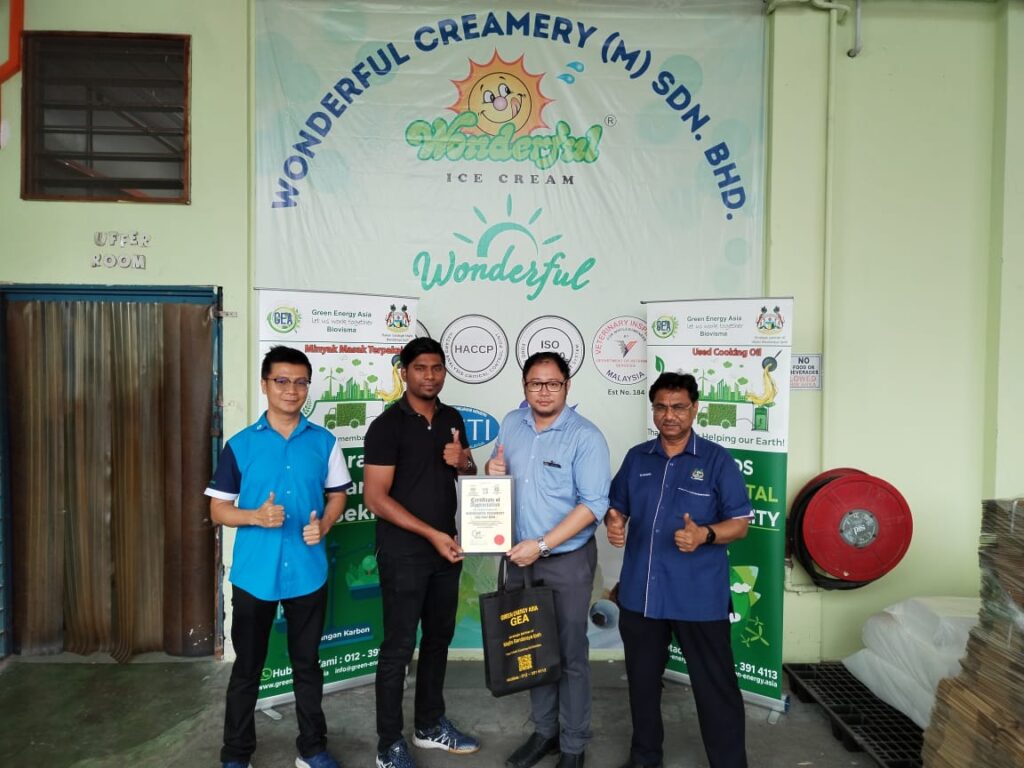 This collaborative effort between Biovisma and MBI not only recognizes exceptional eco-conscious practices but also sets an inspiring example for other businesses to adopt responsible waste management methods. As society continues to recognize the importance of environmental preservation, such initiatives prove pivotal in driving positive change.